Brooke – Hancock Counties
Contact:  Luann Decker
Phone: 304-748-7850
Fax:  304-224-1267
Email: ldecker@brookehancockfrn.org
Weblinks: https://www.brookehancockfrn.org/
https://www.facebook.com/BHFRN/
Resource Manual Online Link:http://www.brookehancockfrn.org/community-resource-manual
The following resources have been provided by CHANGE, Inc and include information on services available in Brooke and Hancock counties:

OUR MISSION:  …IS TO CREATE A NETWORK OF ADVOCATES COMMITTED TO THE DEVELOPING GRASSROOTS MOVEMENTS TO
MOBILIZE, ENGAGE, AND EMPOWER THE COMMUNITY FOR POSITIVE CHANGE.
BHFRN PROGRAMS, COALITIONS, & COMMITTEES

ASAP is dedicated to providing adults and youth with the support needed to take a stand against drugs, tobacco, and alcohol within the Brooke and Hancock communities. 
The coalition provides prevention programming through presentations, promotes a drug and alcohol free lifestyle among young people and adults,
and provides prevention information and outreach in the community.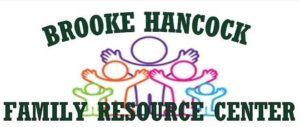 Our Family Resource Centers (FRC) is a safe place for families to receive materials on their children's development and parenting skills,
as well as receive information and referrals to other community agencies and services as needed.
Our FRC offers support and coordination of services to address the needs of the community.

The WV Northern Panhandle Parents as Teachers (PAT) is an early childhood family support and parent education home-visiting model.
Families may enroll in Parents as Teachers beginning with pregnancy and may remain in the program until the child enters kindergarten.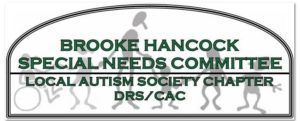 The Special Needs committee provides networking and learning opportunities on disability issues. 
This group of advocates has been the voice for people with disabilities for more than 16 years; striving to bring public awareness and education to our community. 
This committee is active in creating recreational activities such as; The Annual Walk/Run for Autism, Swimming Parties, Bowling, and Community Activity Nights.

This committee meets to plan an annual event that brings a variety of resources and information to the community in one localized venue.
The 7th Annual Top of WV Resource Fair is scheduled for Saturday, August 4th   at the Weirton Event Center. 
This fun-filled event is for the whole family, with free food, games for children, entertainment and agencies from throughout the Northern Panhandle sharing their resources. 
Last year over 1200 individuals attended the event 1,000 book bags filled with school supplies were distributed to grades Pre-K through high school students.